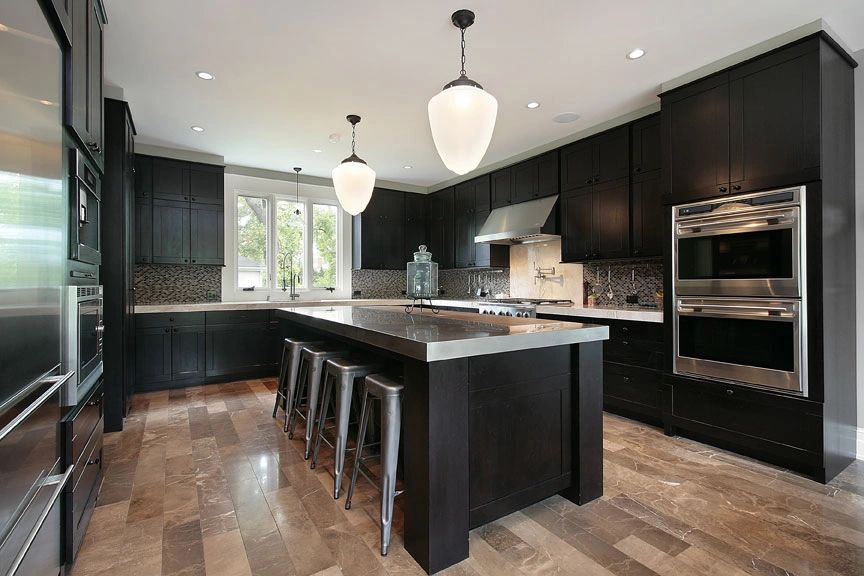 Welcome to Details Remodeling LLC
We are a full service general contracting firm that can handle all your remodeling needs. We have a talent for conceptualizing creative solutions for a simple idea or a grandiose vision - and we will walk you through every step of the way… from the drawing board, to making your dreams a living reality.
Why choose Details Remodeling? What stands us apart from other Remodelers? -- It's our three-tier approach.
Our Creative Vision allows us to help you visualize your ideas as well as offer additional options that you may not have thought of. Whether it's something as simple as helping you pick out a paint color for an accent wall or as complex as removing walls to open up your floor plan or moving a kitchen from one side of a room to another; we've done it before.
Our Highest Levels of Quality of Work and Customer Service is cornerstone to our business. We have a simply philosophy "Do it right the first time and don't cut corners" and we can achieve this because we have found great subs and we work closely with them every step of the way. This is 180 degrees different than most companies! Other companies send one person to quote the job, others to do the work and then someone else to come do the walk through and collect. So the chance for miscommunications is great. Not us. We will be there every step of the way. We will be there for the conceptual meetings. We will generate the bids. We will do the work. And we will be there for the walk through. This philosophy helps us deliver on our promises and give you 100% satisfaction.

Our Professional Integrity and Respect for Your Home sets us apart. We will treat your home as if it was our own and we will treat you as if you were family. We believe your home is your sanctuary so we are diligent about being respectful and courteous while proficiently completing our work. We believe the only way to stand behind our reputation and the quality of work we pledge is to be there for every stage of the process – guiding you from the very beginning.
The greatest fulfillment we receive from each project is a satisfied customer - illustrating the best proof of our commitment to professionalism, our dedication to quality and our promise of integrity.








Owner: Kent Hudson
480 628-7282 kent_r_hudson@yahoo.com